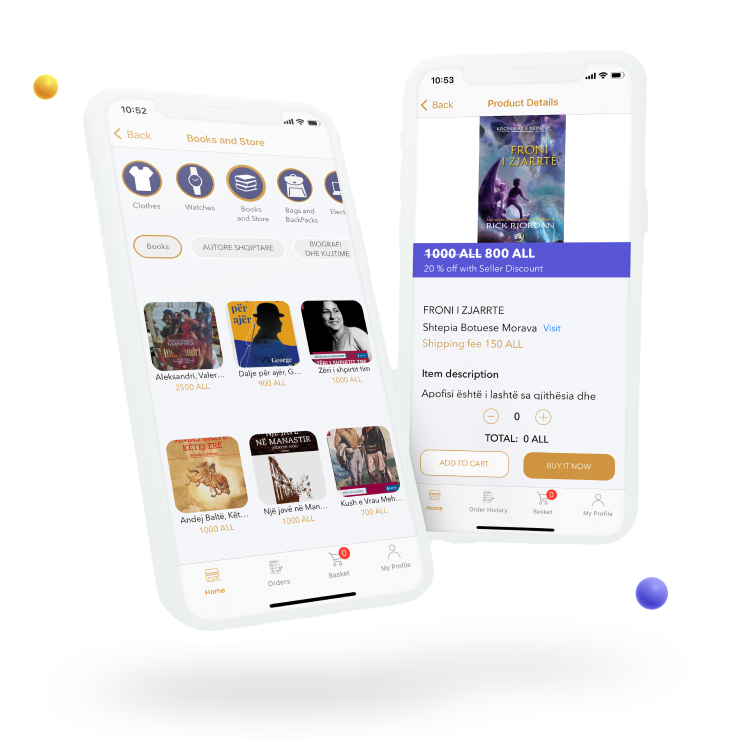 Featured Case Study
Bipex
Bipex is a logistics and e-commerce system, designed and developed by Almotech.co. Bipex is the first multi vendor shop in Albania that gives an unique experience in e-commerce, where any type of business, that offers unique products and services, can be found. In a world where e-commerce and online shopping has become a leading business, Almotech came up with the perfect solution combining the backend system managing orders, packages, clients and employers with the business applications designed for businesses to view, track and manage their orders also on mobile app apart from the web panel they have. Using the business app they get in real-time information for any orders and track their selling and user feedback.
60
k
Monthly website visits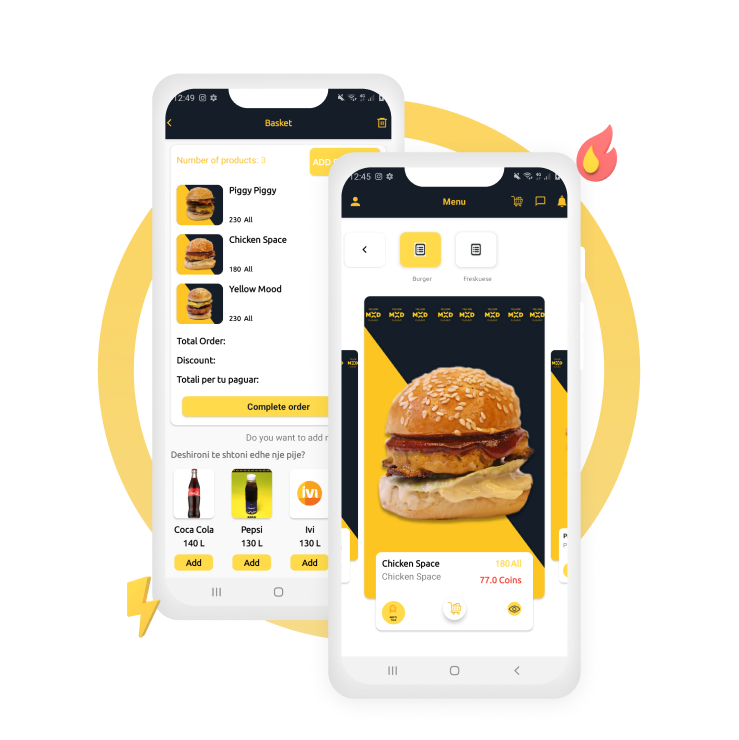 Featured Case Study
Yellow Mood
Yellow Mood is an e-commerce mobile application that includes the management panel and the end client app. As a whole, Yellow Mood is a dedicated solution where the latest orders, events and offers shown on the app are managed through the panel of management from the administrator end. YellowMood is an extended app that, in addition to ordering food and beverages, gives the user the ability to create a list of friends, book events, earn coins and pay with them and many more.
60
k
Monthly website visits
Featured Case Study
Conad
Conad Albania App was presented to the Albanian customer as an easy to use and fast solution to place an order for the basket products during a difficult period for every household, strongly continuing and growing day by day. Conad Albania is an e-commerce solution for posting stock products of Conad stores and managing orders from the panel of management along with placing orders for delivery to the chosen address using the mobile app. Every order placed is managed by the panel being approved or rejected and from this moment begins the preparation to make the delivery to the address chosen by the end customer.
60
k
Monthly website visits
Featured Case Study
Nutrifile
Nutrifile - The Healthy Way Is The Right Way To Start. Nutrifile is an entrepreneurship and innovation designed and developed by Almotech.co for the American client which is promising to be expanding to a wider market world wide. Nutrifile is an app that helps users calculate their macros and calories needed to reach the setted goal. The user can insert the goal, find the best recipes that suits it and order them to be delivered to them with just a few clicks. Customers can manage their daily food diary, track their activities and manage weight successfully by counting the calories that Nutrifile app has helped them to set by a certain formula.
60
k
Monthly website visits